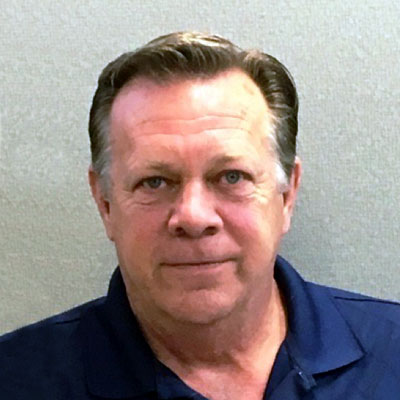 Scott Ellis
General Manager
Scott Ellis is the General Manager at Kern Solar Structures with responsibility for Production, Coatings, Maintenance, Quality and EHS Compliance. Prior to joining Kern Steel Fabrication, Inc. in May of 2014, he served as General Manager for Gestamp Solar Steel, a global producer of steel components for utility scale solar projects. Scott has managed supply of solar components of over 1.4 GW of solar PV and CSP projects. He has also held Plant Manager positions with Hunter-Douglas and Kyoto-Kasei Plastics.
Scott's strengths are his approach to continuous process improvement, lean manufacturing, and development of employees. Scott brings over 35 years of manufacturing and assembly operations experience within the Steel, Glass, Aluminum and Plastics industries.
Scott holds a bachelor's degree in Business Administration and is also a certified Six Sigma Black Belt.
Scott is 58 years old and lives in Bakersfield. In his free time he likes to travel and spend time with his 5 grandchildren.