X-Piles are designed to withstand extremely corrosive soils. They're coated with 20 mils of our Envirolast 627™ and have a corrosion rate of approximately 1 mil per year. When comparing to alternate pile coatings, such as galvanizing, you can expect a service life of up to 30 years! That's 5 times as long as galvanized piles.
If that wasn't enough, the engineered curing capability of Envirolast 627™ allows for Kern Solar Structures to meet a pile capacity of 1000 piles per day in order to supply large scale utility installations with the piles they need to meet project installation deadlines.

Don't Let Your Panel Outlast Your Pile
X-Piles™ are Kern Solar Structures' answer to corrosive soils.  Where there are many solutions available, it was determined that engineering a coating to withstand the rigors of installation and the environment there-after would be the best alternative.  By using a durable protective coating, X-Piles™ combats both damage from installation and corrosive soils in one fast drying solution.  By using a coated pile, the asset is more reliably protected, and the asset owner does not have to deal with hardships that present themselves when other solutions such as upsizing piles, and concrete encasement are used.  By using a premium solution at the onset of a project, the lifetime costs of a project are significantly reduced.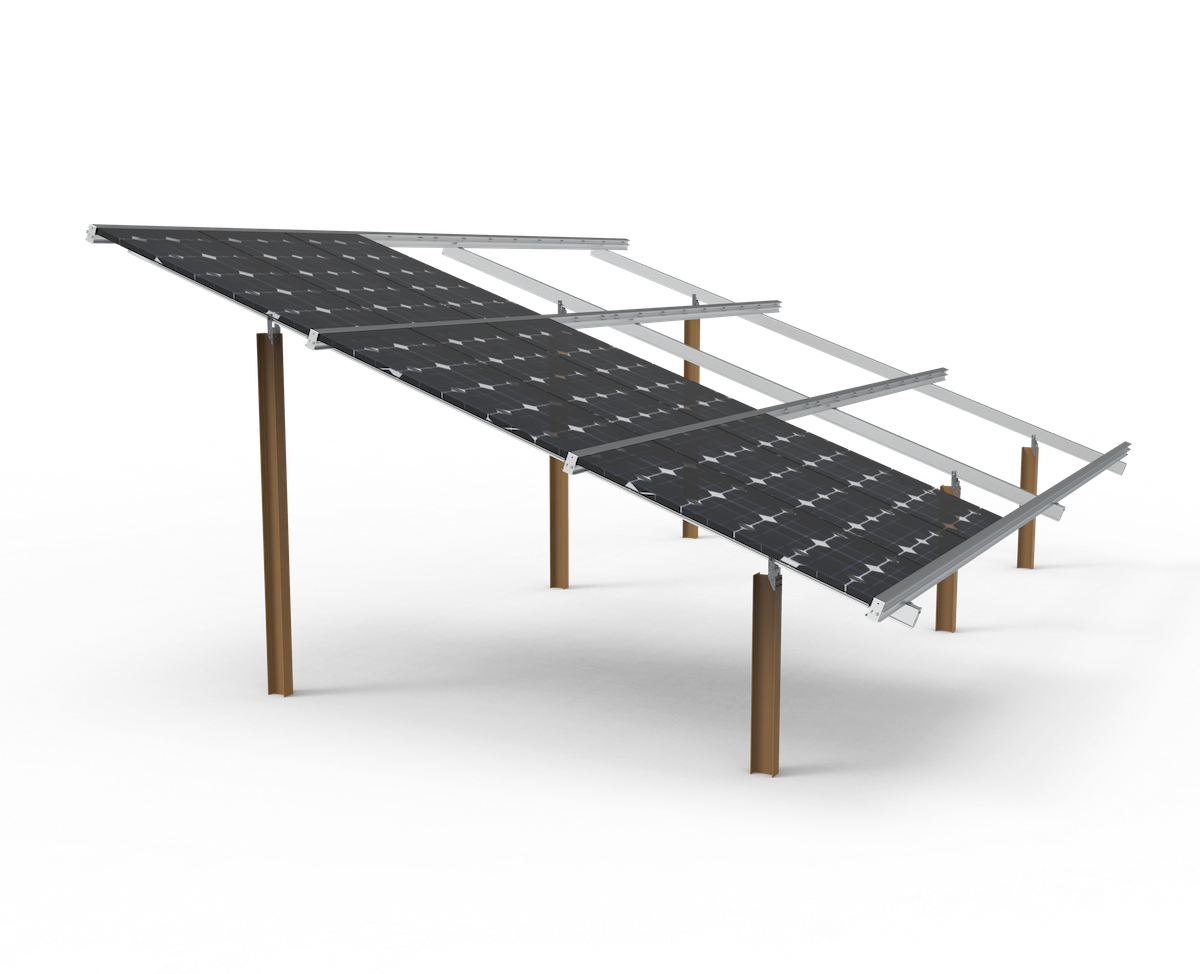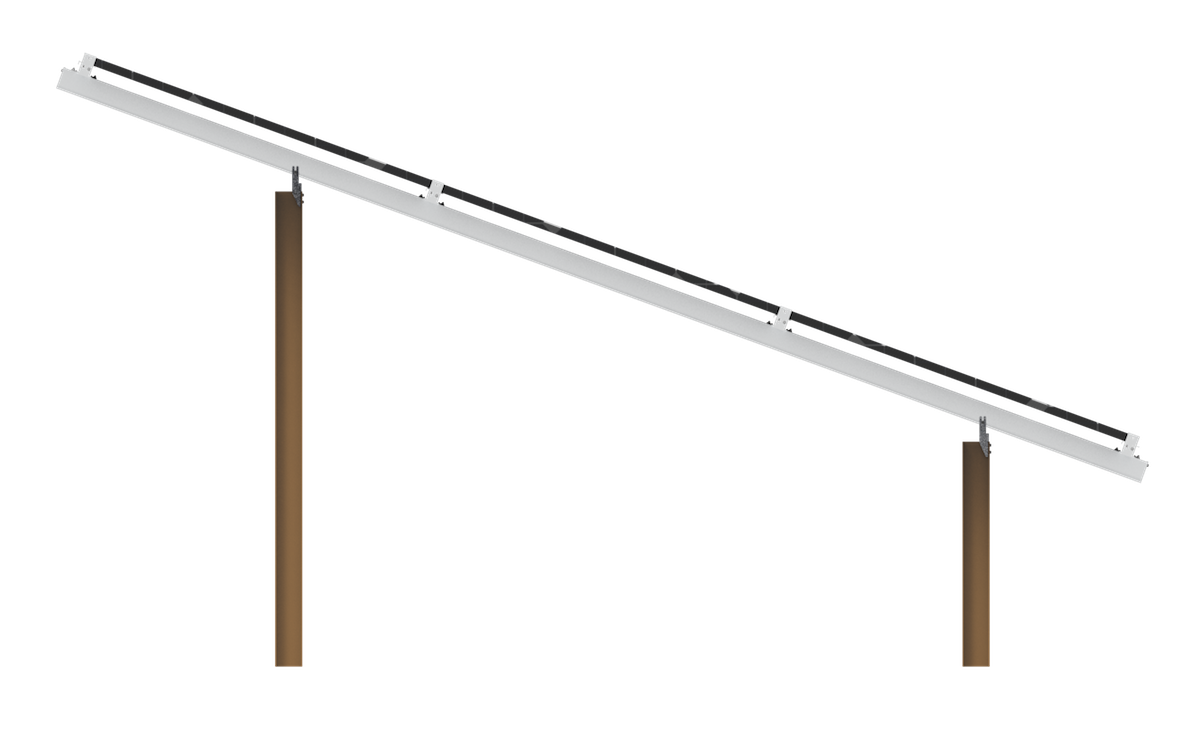 Due to the ease of application, almost any pile profile can be coated with Envirolast 627™ and supplied for your job.
Galvanized Steel In Corrosive Soils
One of the solar industry's current challenges is building support structures that will last in corrosive soils. Galvanizing is not always an adequate method for protecting driven pilings.  In these settings "standard" galvanized coating thicknesses diminish quickly and offer little to no protection of the pile after 5 years.  This means that the galvanized coating must be significantly increased, and while it might provide protection for a longer period of time, the amount of zinc that leeches into the soil also greatly increases, putting many utility solar installations in potential of EPA violations. This E-book provides the reader a basic understanding of the corrosion process and information from AGA and AISI on the service life of galvanized steel. In addition, an overview of other industry's practices to safeguard against corrosion, such as the California Department of Transportation are also provided.
Enlisting the help of coatings provider Sherwain Williams,  Kern Solar Structures engineered one of the toughest coatings on the market, thus creating Envirolast 627™.  This coating cures and can be handled in minutes, cutting down on production times and increasing Kern Solar Structures' capacity to meet the demands of any project by being able to provide a staggering capacity of 1000 piles per day supply.
The coating is applied in house with EPA compliant facilities that rival any other on the West Coast offering nationwide service for all solar installations.
Compatible Racking and Tracking Systems
X-Piles™ are widely compatible with tracking solutions.  Any hole pattern required for tracker mounting can be applied to X-Piles™ making it one of the most adaptable coated pile solutions available.
Kern Solar Structures' fixed tilt MaX™ Ground Mount Solution is available and compatible with X-Piles™, creating a fast, flexible solution available for all fixed tilt applications in corrosive soils.
Become an Installation Partner
Kern Solar Structures is always looking for interested parties to provide installation and other services for projects.  Because Kern Solar Structures does not self-perform installations, partnerships with 3rd party vendors is crucial to successfully complete projects.
If you represent an interested party who provides installation or other services listed below please contact us to become an installation or service provider partner.
- Engineering & Architectural Services
- Carport Installation
- Carport Maintenance and Inspection
- 30" Boring Installation
- Soil spoils disposal
- Rebar Cage Fabrication
- Concrete Pumping
- Geotechnical Investigations
- Ground Mount Installation
- Ground Mount Maintenance and Inspection
- Pile Installation
- PV Module Installation
- Soil Corrosion Analysis
- Cathodic Protection System Design
- Cathodic Protection System Installation
- Trucking & Shipping
- Equipment Rental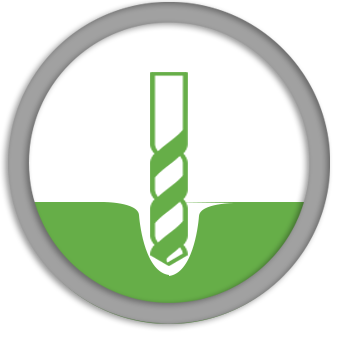 Over 90% of Hole Patterns Supported
We provide hole patterns for all major brands including Array Technologies, NeXTracker and Sunlink.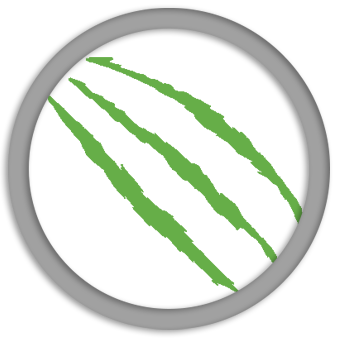 Excellent Adhesion and Abrasion Resistance
Envirolast 627™, the coating we use on our X-Piles™ features superior resistance to abrasive factors that are typically present during vibratory and high impact installations. The tenacious adhesion to the substrate that prevents shearing of the film from the surface make this solar pile the ideal solution for rough terrain.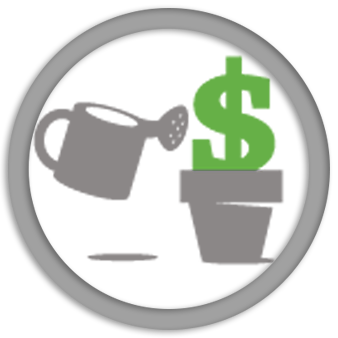 Save Thousands in Corrosion Maintenance
When installed in the extreme corrosive soils that they were designed for, they'll end up saving you thousands of dollars in corrosive maintenance expenses throughout the life of your project.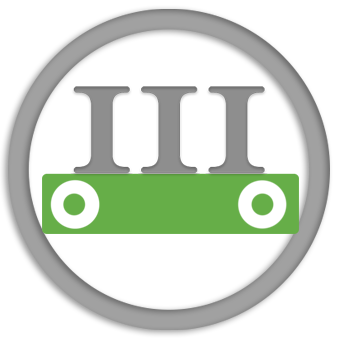 Our X-Piles™ have a dry-to-handle time of minutes thanks to Envirolast 627™, allowing us the capability to produce thousands of piles in days, keeping your project on schedule.
100% manufactured using power from the Sun
Using generated power from the sun built at Kern Steel's Green Powered AISC Certified Facility incorporating more than 88% Recycled Content.