MaX™ Ground Mount Solution
The MaX™ Ground Mount Solution is Kern Solar Structures' answer to the growing demand for faster turn around times on utility scale projects.  With the MaX™ Ground Mount you get the speed of a pre-engineered and pre-configured modular design coupled with a high quality, high strength product designed to outlast even the highest quality Tier 1 PV Modules.  This is a combination not typically seen in today's solar industry.
This product line was developed with both large and small installers in mind, featuring a range of sizes and standard components to accommodate a wide range of PV Modules.
This system is widely versatile, and is designed to be applicable to almost every utility solar installation.
The MaX™ utility solution features a flexible design to accomodate a wide range of modules featuring an innovative shared rail system, Solar Speed RaX™. Designed for utility and medium to large solar ground mount installations, this structure reduces the cost, time, and hardware used during installation.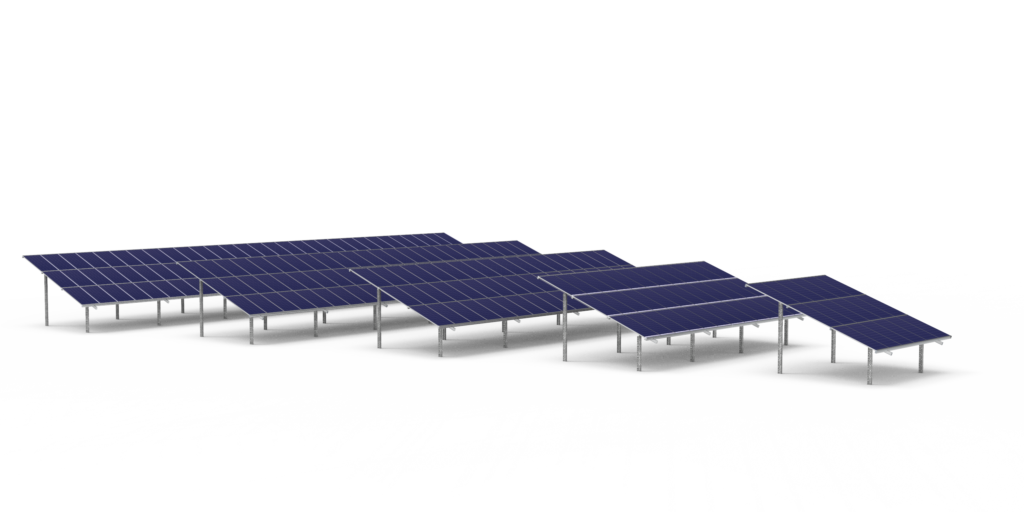 Pre-Configured and Pre-Engineered
In order to cut down on project development time cycles the Max™ Ground Mount has been both pre-configured and pre-engineered.
Available in table sizes of 18, 36, 54, 72, and 90 modules,  the Max™ Ground Mount easily scales to meet the size requirements and power generation expectations for each project.
Each of these kits come with a complete engineering package and a memo of application specific to the installation site.  These packages can be generated in as little as one day after purchase of the system.
By using pre-configured tables the layout and design process of a project is greatly reduced.  This in turn reduces soft costs of a project and can increase project profitability for the developer.
If initial site layout assistance is required please contact a Kern Solar Structures representative for more info and assistance.
Dimensions, acceptable environmental conditions, and compatible module spec's are available on the MaX™ Ground Mount downloadable sheet.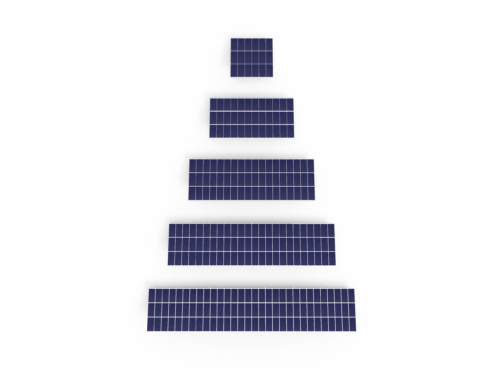 Standard table sizes available now!
These tables are currently in stock and available for immediate purchase.
Standard tables range in a variety of sizes with adjustments of 18 modules, maxing out at a 90 module table.
These tables can be strung together for larger installations and can be mirrored and laid out to minimize the amount of electrical wiring required, further reducing installation times.
These kits accommodate most quality inverters and electrical components.
To place an order complete the form below or contact a Kern Solar Structures representative with your inquiry.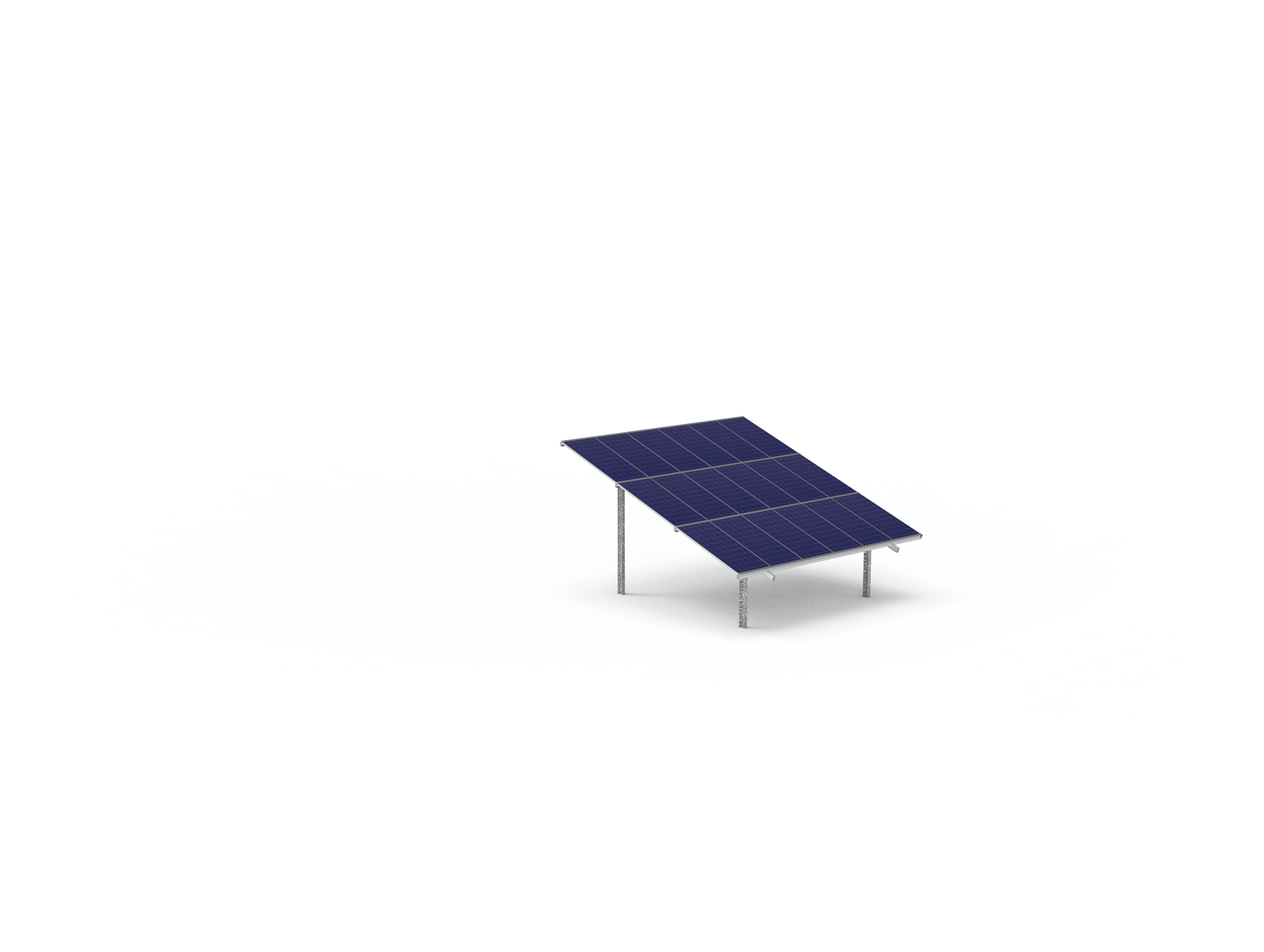 18 Modules
4 Piles
7.2 kW

(400W Module)

GMX-238-18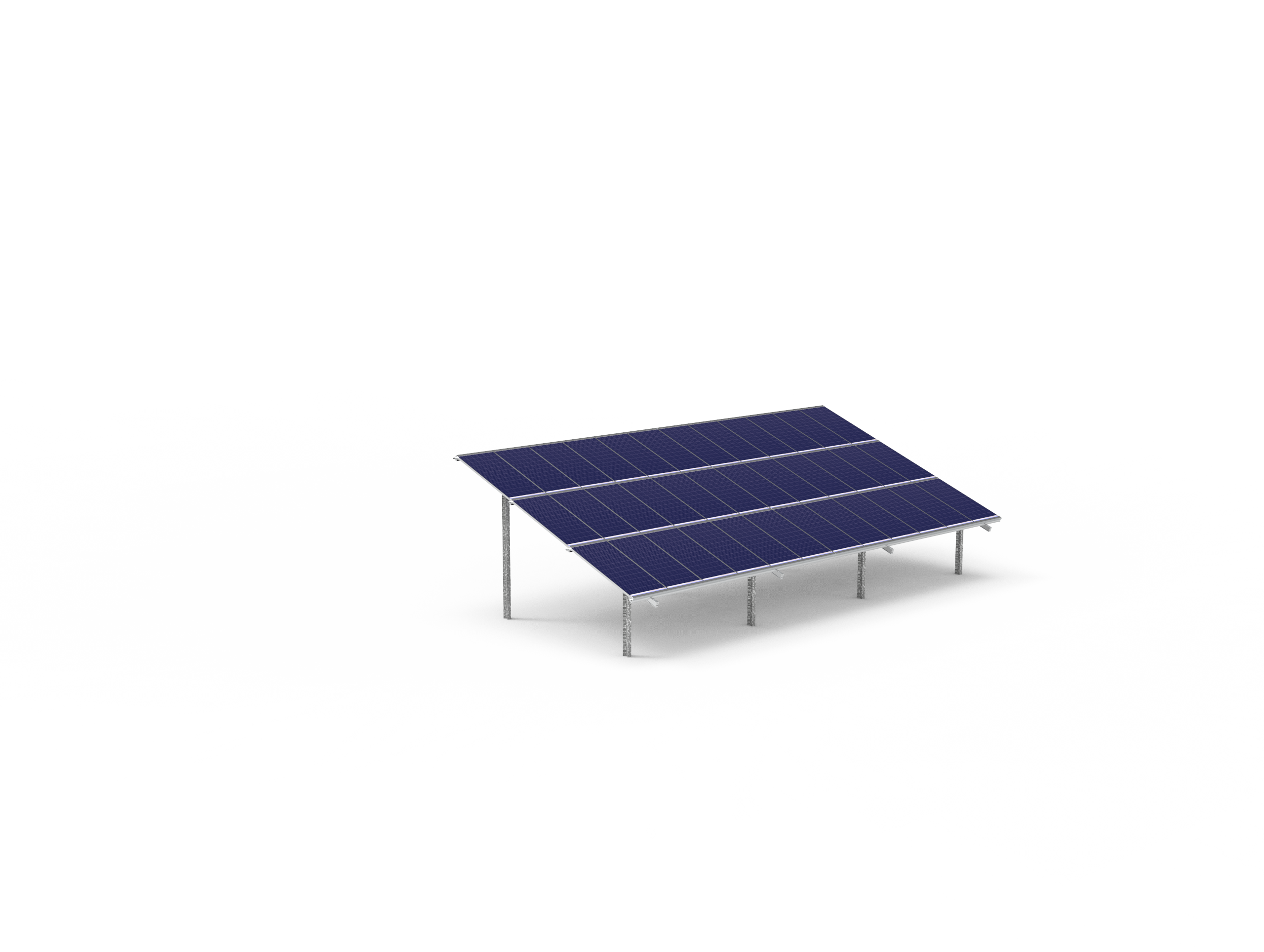 36 Modules
8 Piles
14.4 kW 

(400W Module)

GMX-238-36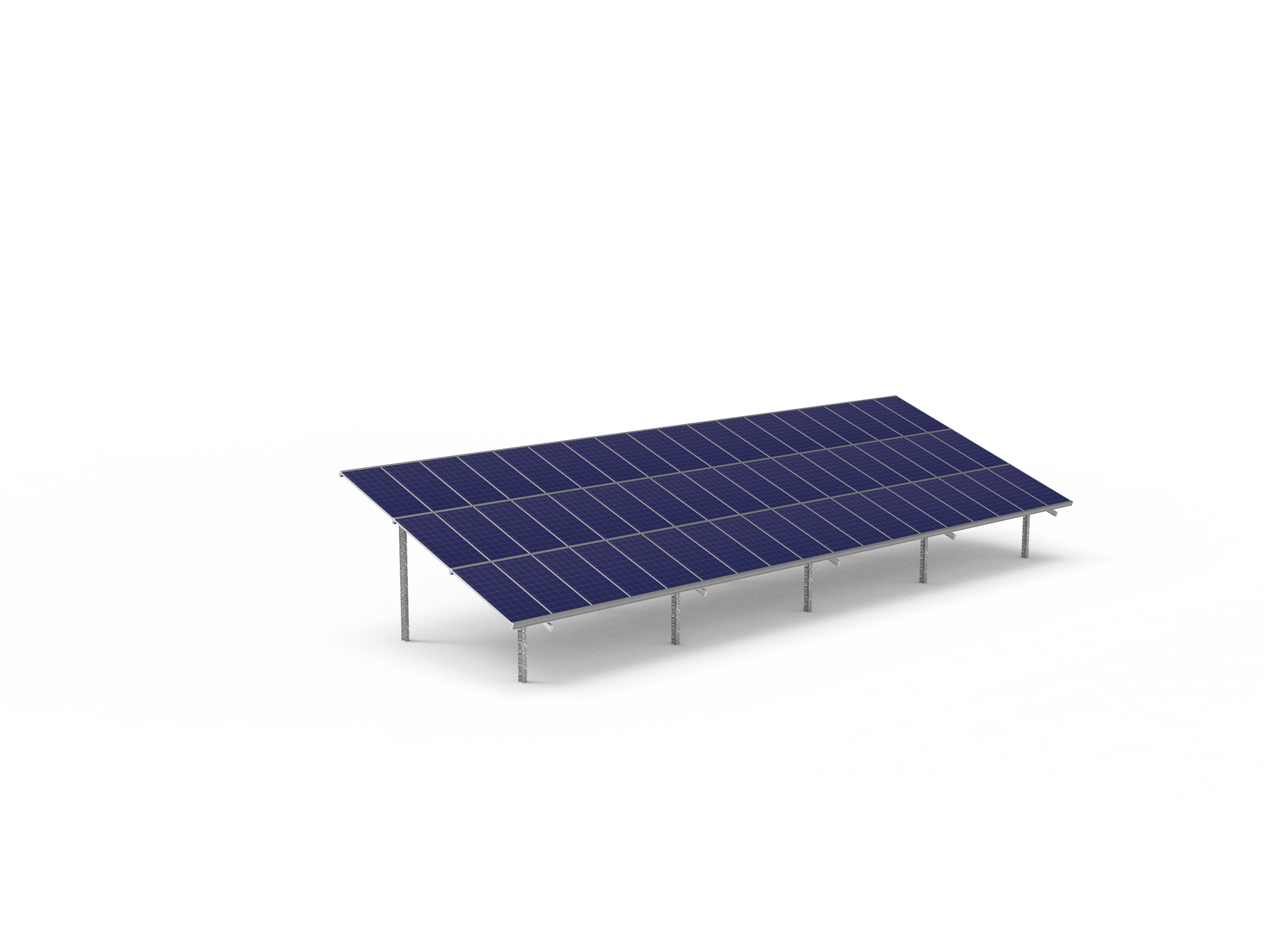 54 Modules
10 Piles
21.6 kW

(400W Module)

GMX-238-54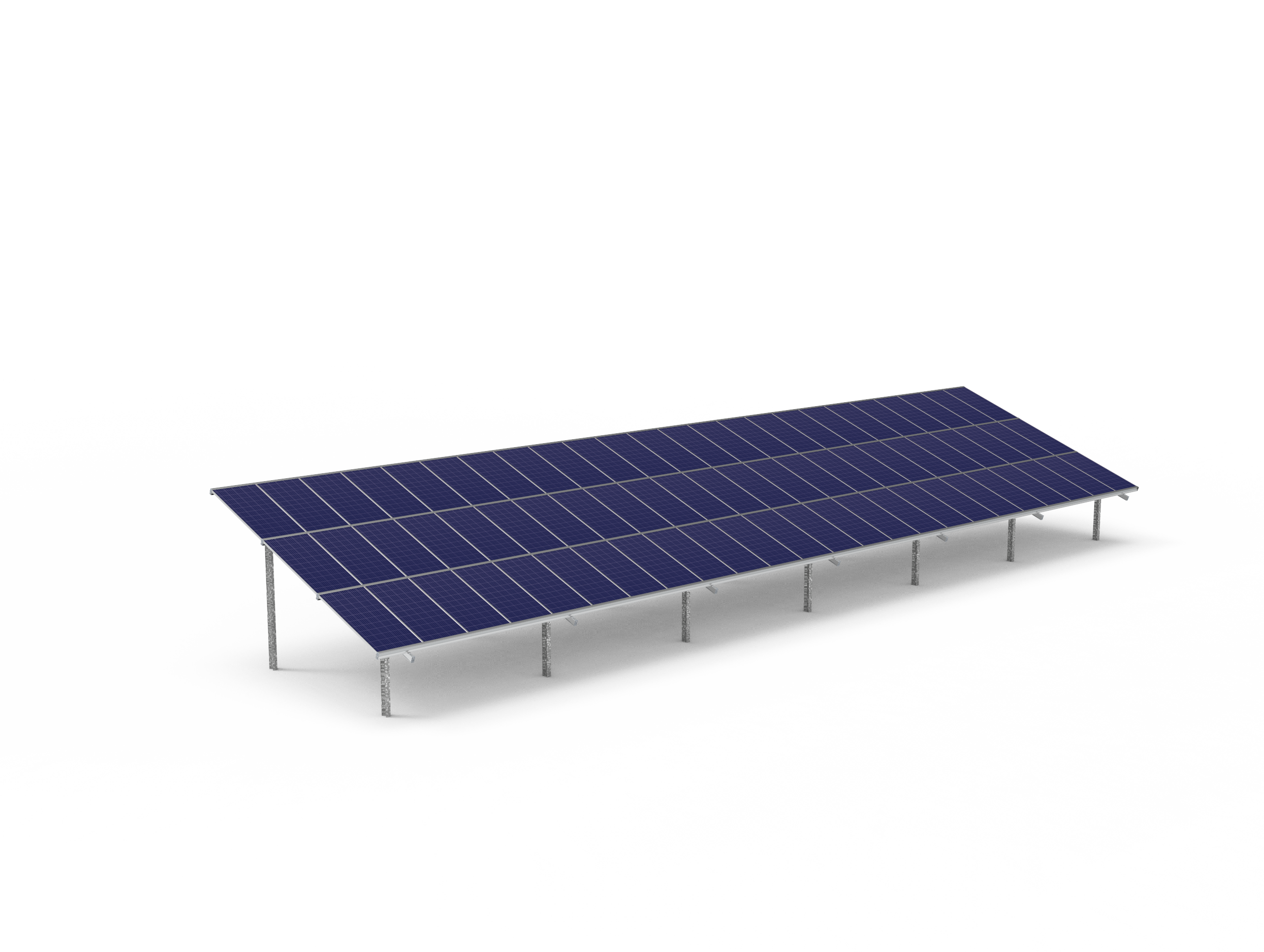 72 Modules
14 Piles
28.8 kW

(400W Module)

GMX-238-72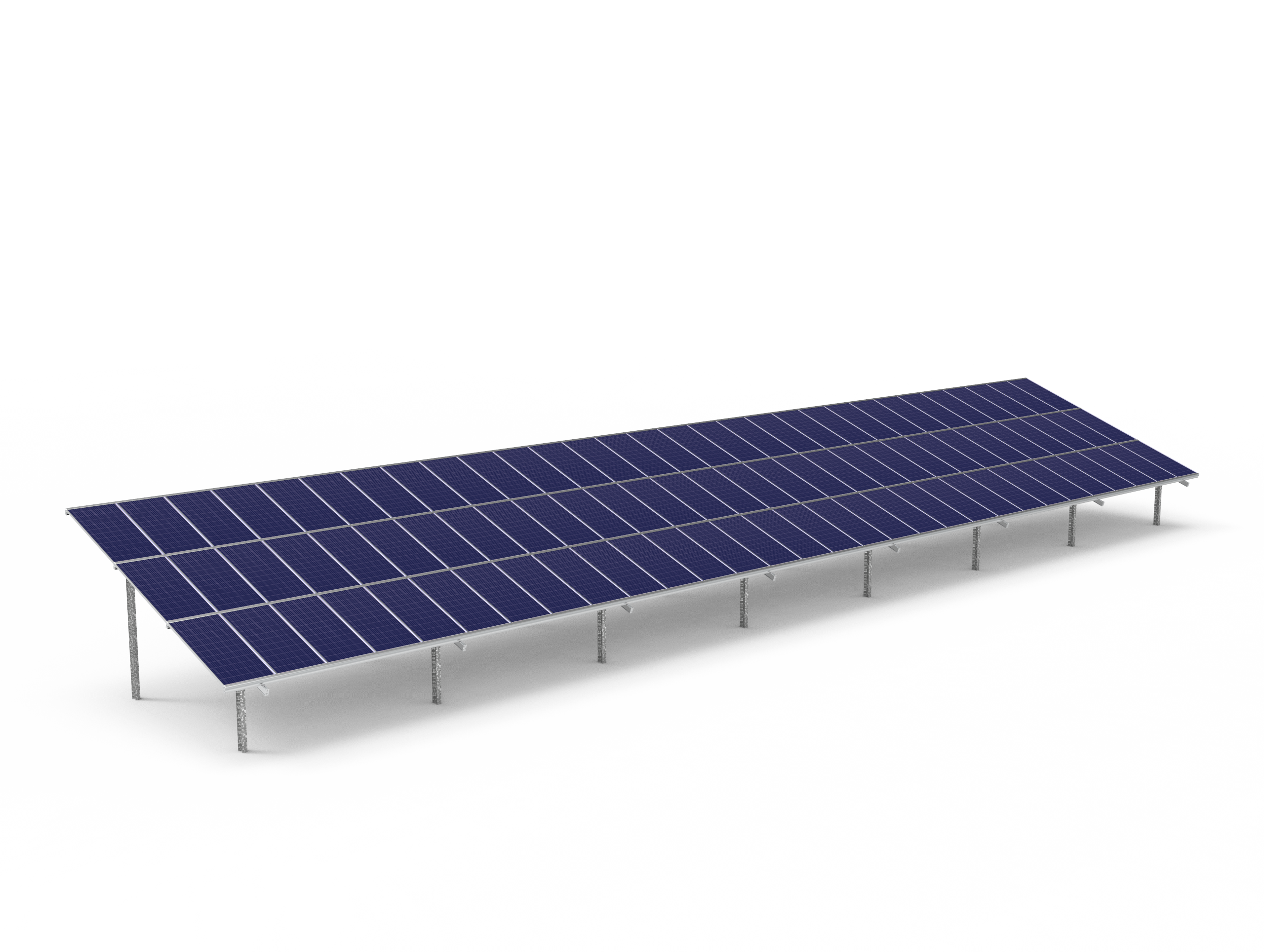 90 Modules
16 Piles
36.0 kW

(400W Module)

GMX-238-90
This system is compatible with a large range of PV Modules by utilizing Solar Speed RaX™. Though Tier 1 modules are recommended, most widely produced modules can be used.
If a module you are spec'ing is not on the pre-approved list, use these criteria to determine a module's compatibility.
Minimum Dimensions
Length: 76" (1950mm)
Width: 36" (914mm)
Height: 1.26" (32mm)
Maximum Dimensions
82" (2083mm)
39 3/8" (1000mm)
1.81" (46mm)
Installation and Assembly
The MaX™ Ground Mount Solution maintains many features that greatly increase installation time and flexibility.  By design it is a flexible system, with the same kit being able to secure a wide range of modules and other electrical components. These kits are pre-drilled, with bolted connections requiring no field welds or drilling for assembly.
All of the required fasteners are included in the kit along with all structural components and Kern Solar Structures' pre-assembled insertion rails, the Solar Speed RaX™.
Installation manuals are provided with every purchase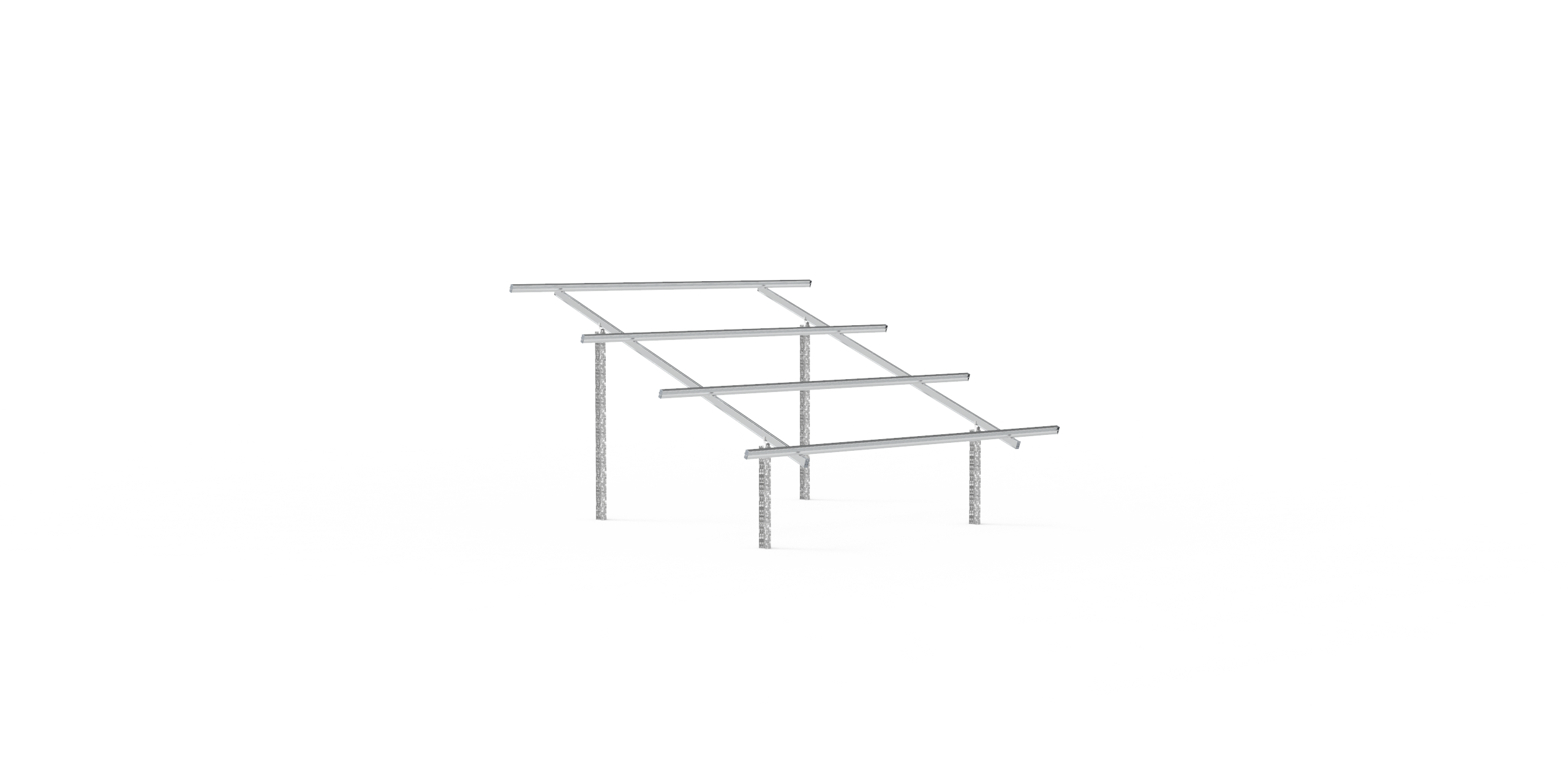 Install Aluminum Base Rail
Install Rax
Install PV Modules
Clamp RaX
Run Electrical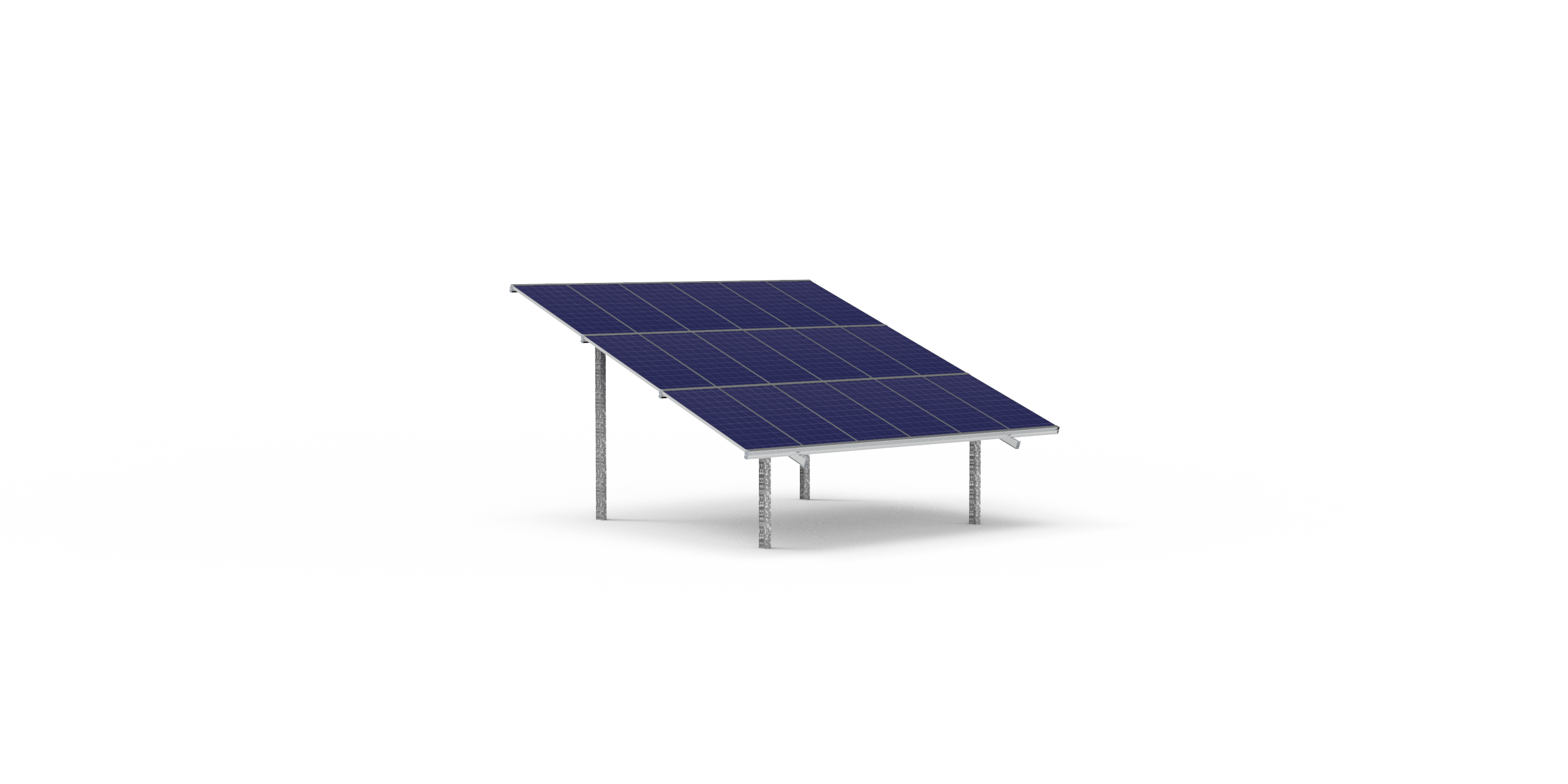 Custom GroundMount™ Designs
Kern Solar Structures is aware that a pre-configured layout does not always fit the needs of every project.  For this reason, custom designs and layouts are available.  These designs are still based on the familiar MaX™ solution, but can be adjusted to fit specific criteria required.  Custom designs are not pre-engineered and do not benefit from shorter design and permitting cycles.
Variations in system designs can include custom table sizes, and custom pile types and dimensions.
Custom systems can be designed to withstand higher wind and snow loads, as well as a wide range of soil conditions.  These systems are also ASCE/SEI 7-05 and 7-10 Certified.
To inquire about custom designs contact a Kern Solar Structures representative or request a quote.
Become an Installation Partner
Kern Solar Structures is always looking for interested parties to provide installation and other services for projects.  Because Kern Solar Structures does not self-perform installations, partnerships with 3rd party vendors is crucial to successfully complete projects.
If you represent an interested party who provides installation or other services listed below please contact us to become an installation or service provider partner.
- Engineering & Architectural Services
- Carport Installation
- Carport Maintenance and Inspection
- 30" Boring Installation
- Soil spoils disposal
- Rebar Cage Fabrication
- Concrete Pumping
- Geotechnical Investigations
- Ground Mount Installation
- Ground Mount Maintenance and Inspection
- Pile Installation
- PV Module Installation
- Soil Corrosion Analysis
- Cathodic Protection System Design
- Cathodic Protection System Installation
- Trucking & Shipping
- Equipment Rental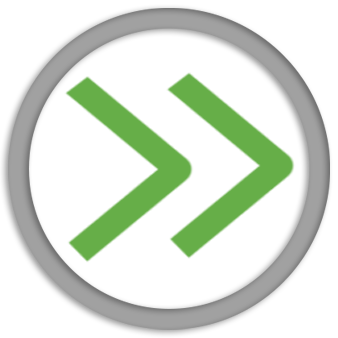 Installation and removal of PV panels is done quickly and easily for repairs, replacements or in the event of natural disasters associated with our solar mounting system.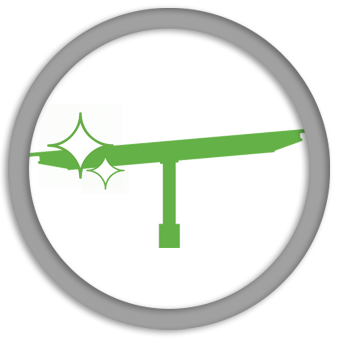 Kern Solar MaX™ Ground Mount has integrated grounding(UL467 Tested) and a wire management system and fits all standard PV panel sizes with thicknesses between 32mm-52mm, requires little to no tools or additional parts for installation, and is a perfect solar structure for commercial and utility applications.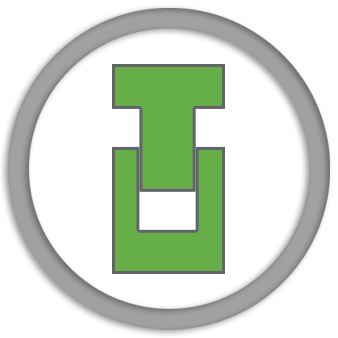 Our MaX™ solar structure is designed to work with any standard PV panel thanks again to Solar SpeedRax™.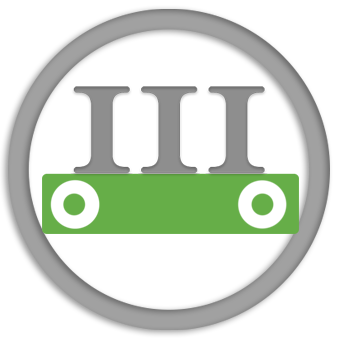 The light-weight aluminum rail makes installation of our solar structure a breeze. PV panels are installed from underneath to ensure no damage is caused during installation.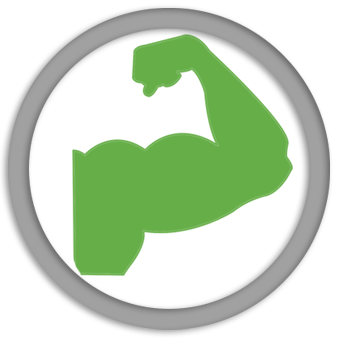 Strong Enough for 200 MPH Winds
Kern Solar MaX™ Ground Mounts are a secure solar structure able to withstand extreme wind and weather conditions with no problem. It's a heavy-duty solar mounting system meant to tackle most circumstances. Our system is PE Certified to: ASCE/SEI 7-05 and 7-10 Minimum Design Loads for Buildings & Other Structures, International Building Code.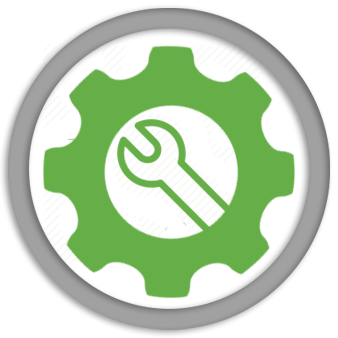 Kern Solar Structures won't force you to fit our solar mounting system, we are willing to build a solar structure to your custom specifications. We can make sure that your solar mounting system is made to fit your needs.