Commercial Solar Carports
Kern Solar Structures' manufactures premium solar carport structures that surpasses expectations. Our solar carports are built with strong structural steel to endure any loading conditions your installation site may deal with. All of our designs accept any major solar panel, meaning there won't be fitting problems regardless of the specifications of panel you decide on using.  Kern Solar Structures offers two standard carport designs; the Vista™ and the Summit™.
Benefits
Constructed from high strength structural or high tensile steel
Pre-Drilled for a simple, quick bolt-together assembly
Powerful, aesthetic design that strengthens your brand
Engineered to be compatible with most commercial grade PV modules
Available in a variety of structural steel finishes (including zero-VOC, non-toxic environmentally sensitive system)
---
Basic Technical Specifications
Engineered to IBC 2018/ ASCE 7-16
Standard Wind Speed – (110mph and Up)
Designed as a UL 2703 solar support system
Cast-in-Place Concrete Pile with Embedded Column (eliminating the need for anchor bolts)
Manufactured in an ISO 9001/AISC certified facility
Compatible with DSA and PACE system requirements
The double cantilever is the standard orientation for covering large areas. It is ideal for maximizing your solar presence and looks great while doing it. Double cantilevers cover two rows of parking spaces at the same time and can be scaled to fit any size lot due to its modular design. The solar panels can be oriented so the incline faces either direction to best fit the site's location according to the sun.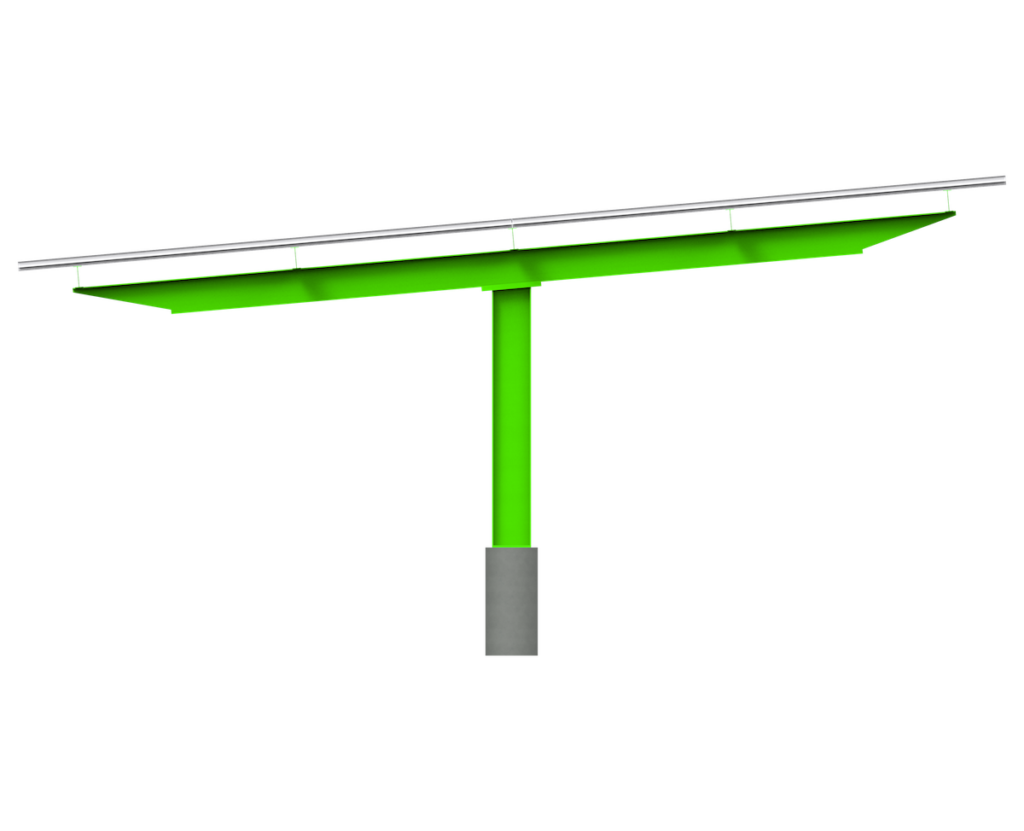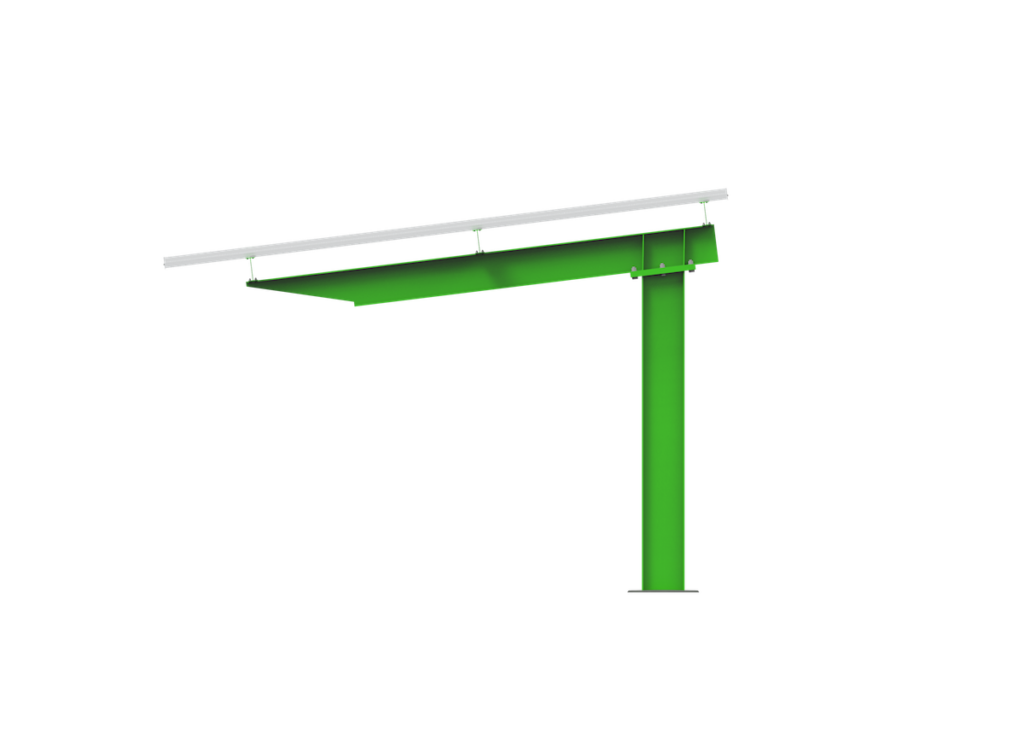 The single cantilever orientation is an ideal solar carport choice for sites that are limited in space. It is best utilized when shading a single row of parking spaces in a confined area such as residential complexes or restaurants. The single cantilever solar carport design is available in two orientations that can be chosen from depending on site location and orientation in order to maximize the productivity of your PV Modules. It is easily scalable and can fit any locations needs.
Kern Solar Structures offers a wide range of applied coatings in the form of liquid, dry, epoxy, and hi-solids.  Kern Solar Structures has access to one of the largest enclosed paint booths on the West Coast, and performs all coating procedures in house, excluding galvanization.
Coatings are applied in EPA compliant facilities, and our AISC Complex Coating Systems Certification (SSPC QP-3 Equivalent) documents our ability to provide quality work. Every step of the coating process is documented using state of the art inspection equipment, and our facilities meet the required specifications for coating companies warranties for all coatings applied.
Kern Solar Structures offers three standard applied protective coatings and a standard galvanized coating available for all CarPorTs™. Custom coatings can also be provided upon request.
The DTM (Direct to Metal) Urethane is an effective coating for offering a base level of protection as well as providing a wide range of color options for the structure with little to no additional cost.  It is a single coat system meaning that only one coating is applied directly to the bare metal surface of the structure.  This coating is available in both Gloss and Semi-Gloss finished and can be color matched to the site or any branding elements.  It is the most economic protective coating, offering the shortest service life of 7-12 years in mild conditions.
The Multi-Coat Urethane is a more durable coating application.  It features multiple coats of Urethane offering significantly more protection than the DTM single coat system.  Being the same coating, it is also available in both Gloss and Semi-Gloss finishes and can be color matched.  The Multi-Coat Urethane offers a longer service life of 17-20 years.
The Zinc-Polysiloxane coating is engineered for durability and longevity.  It is a multi-coat system, featuring a zinc primer base coat and two Polysiloxane top-coats.  It as available in a Gloss finish with color match options available.  This coating has the longest service life of Kern Solar Structures' standard coatings with 29 years in mild conditions.  This coating is normally reserved for settings that have high levels of corrosion and where structure longevity is the primary goal.
ASTM 123 Hot Dipped Galvanization
Kern Solar Structures offers a galvanized coating option in addition to protective coatings.  The ASTM 123 coating is a durable galvanized coating spec'ed for structural steel with a thickness of three mils and thicker.  This coating is applied after fabrication is complete when the entire structural member is hot dipped leading to a completely covered piece.  This coating has a service life of 30 years in mild conditions and overs the best value for the performed function.
Solar Wraps™ are a highly customizable accessory that make Kern Solar Structures CarPorTs™ one of a kind.  The base offering simply hides electrical conduit and wiring leading to a cleaner installed appearance.  But with Solar Wraps™, the sky is the limit. With back-lit company logos, artistic designs, digital and interactive displays, parking management, and even security kiosks, Solar Wraps™ add additional value that is not offered by any other carport manufacturer.
Kern Solar Structures prides itself on providing long lasting value to customers.  With this in mind, Solar Wraps™ are replaceable and interchangeable.  This means that if a tennant/owner leaves and the branded elements or equipment is no longer applicable, the Wraps™ can be updated, or even removed to fit the new occupant's needs.
Solar Wraps™ are available in any finish provided, and Kern Solar Structures is always open to developing new value added solutions for Solar Wraps™.  If you do not see a Wraps™ solution that fits your needs please contact a Kern Solar Structures representative to inquire.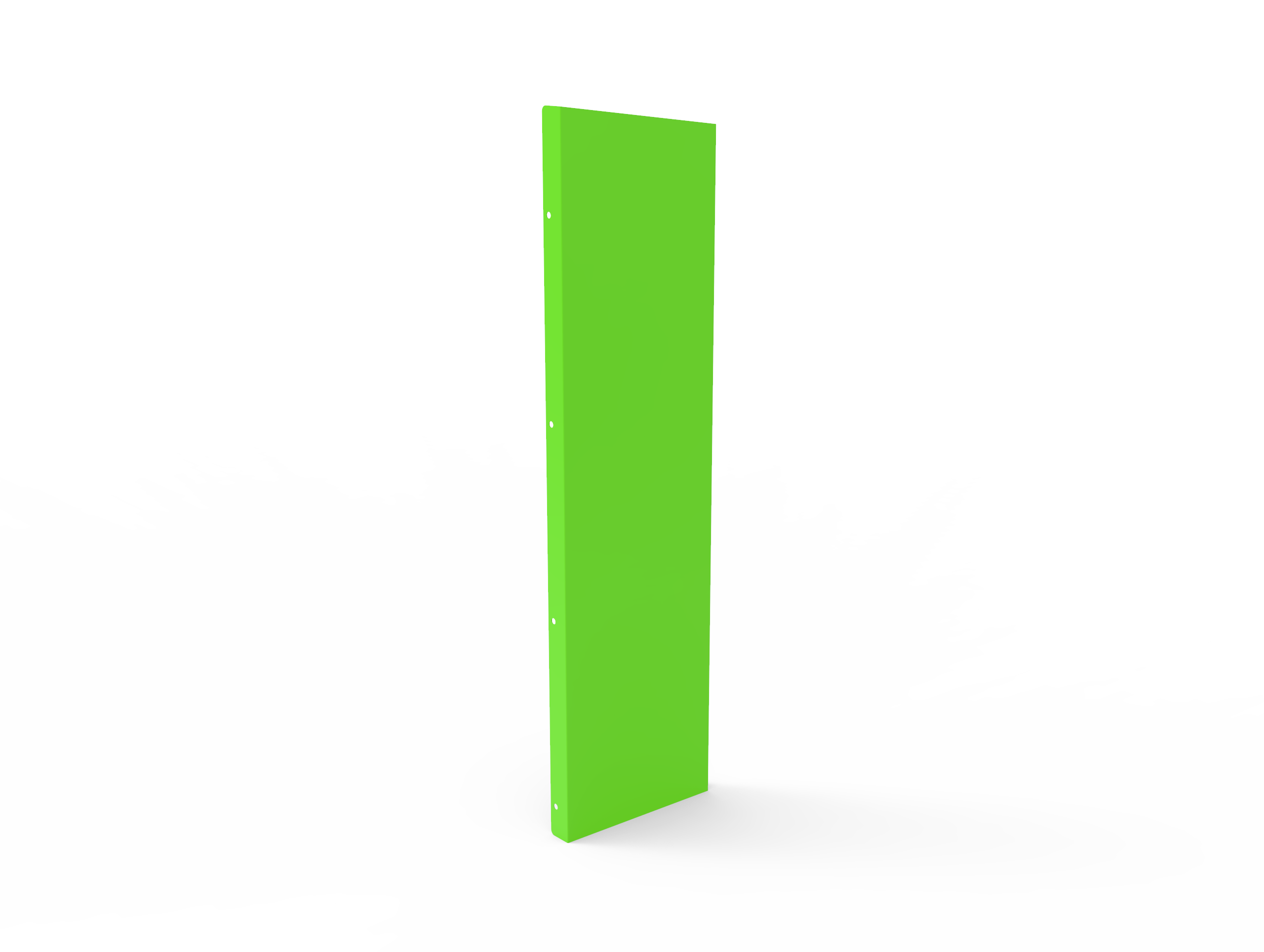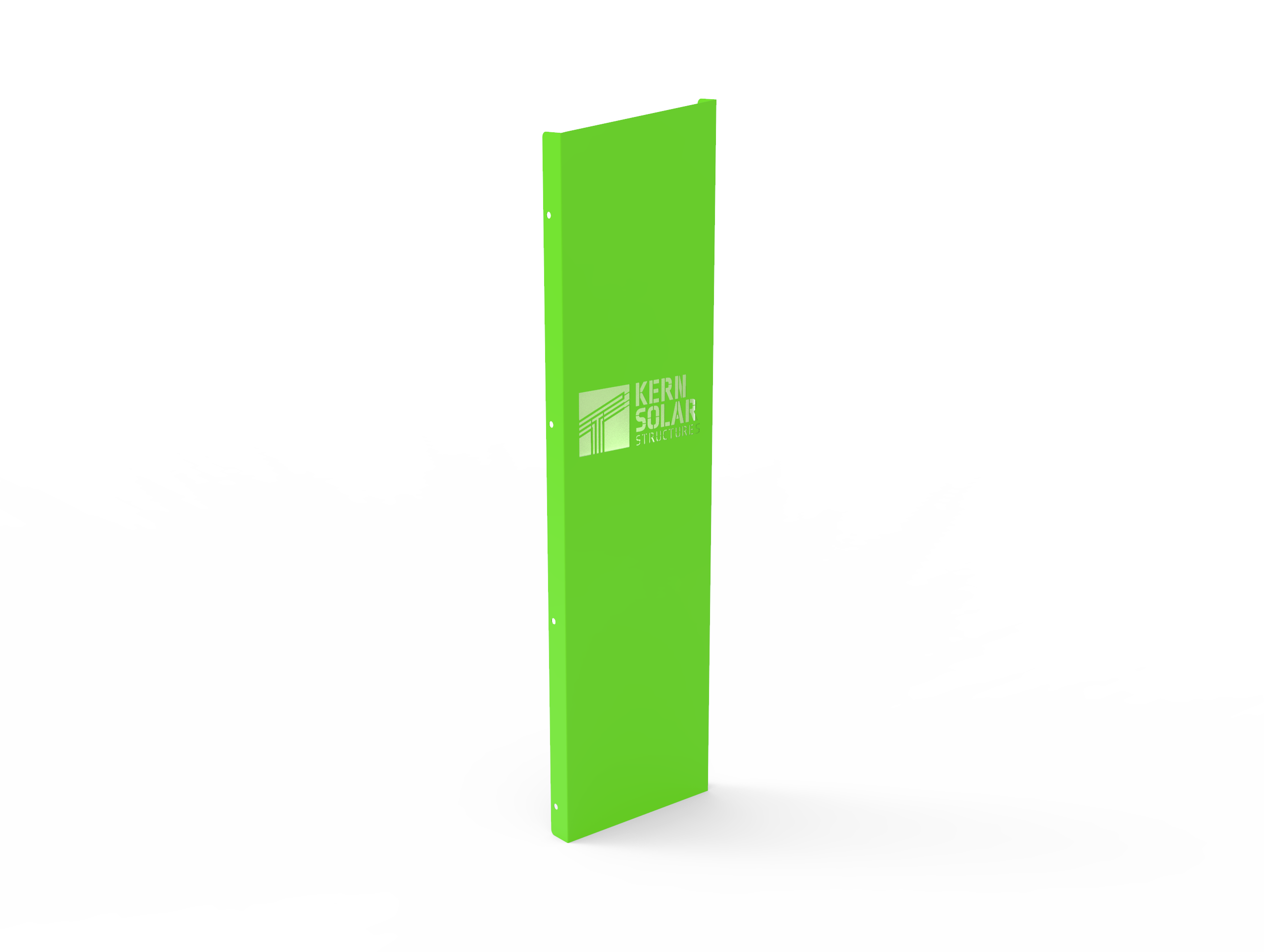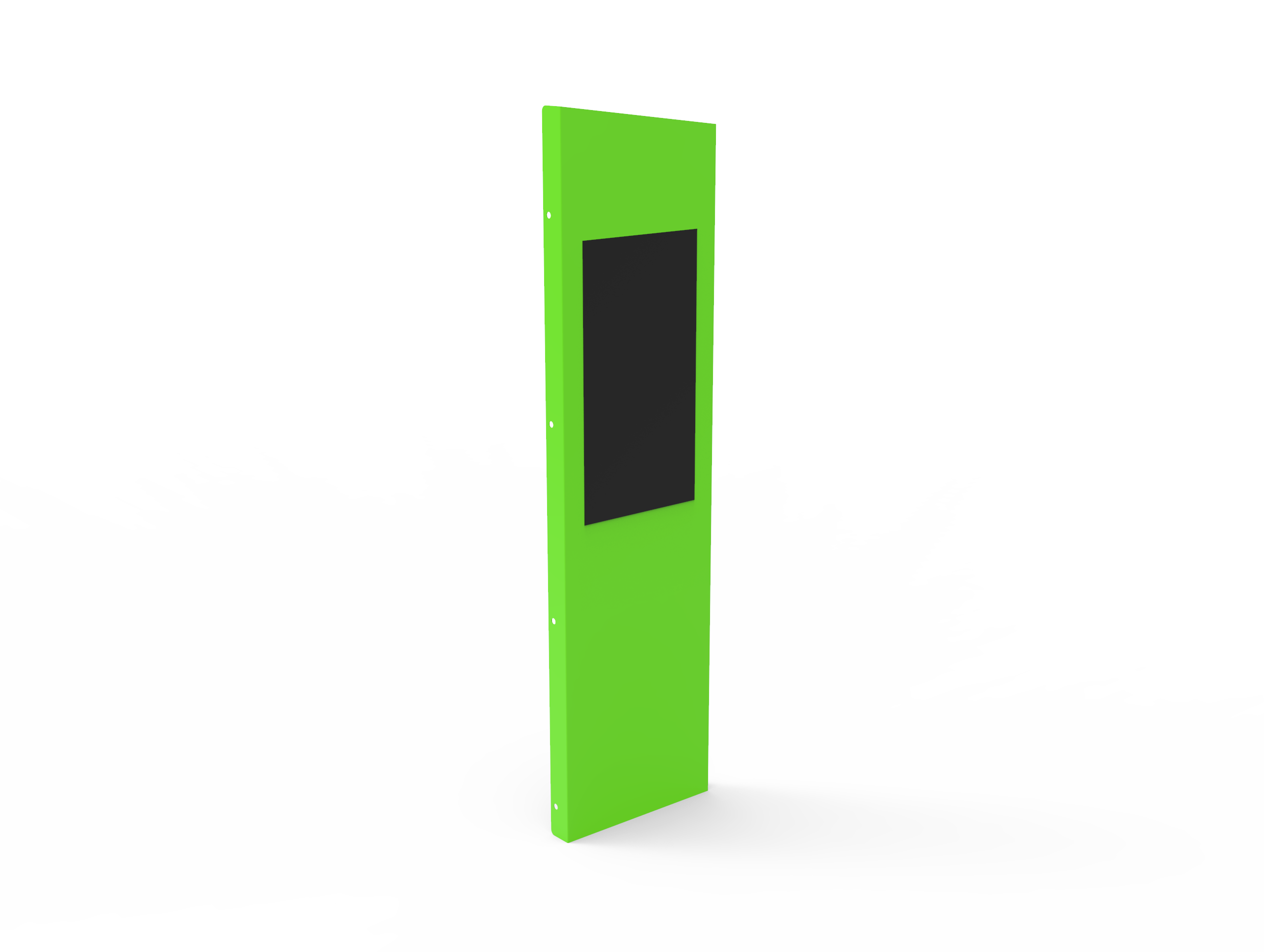 Mounting RaX™ are an adaption of Solar Wraps™ for structural or key electrical systems mounting.
These specialized Wraps™ are made from a heavier material to ensure that these key components are properly secured to the structure and meet all code requirements.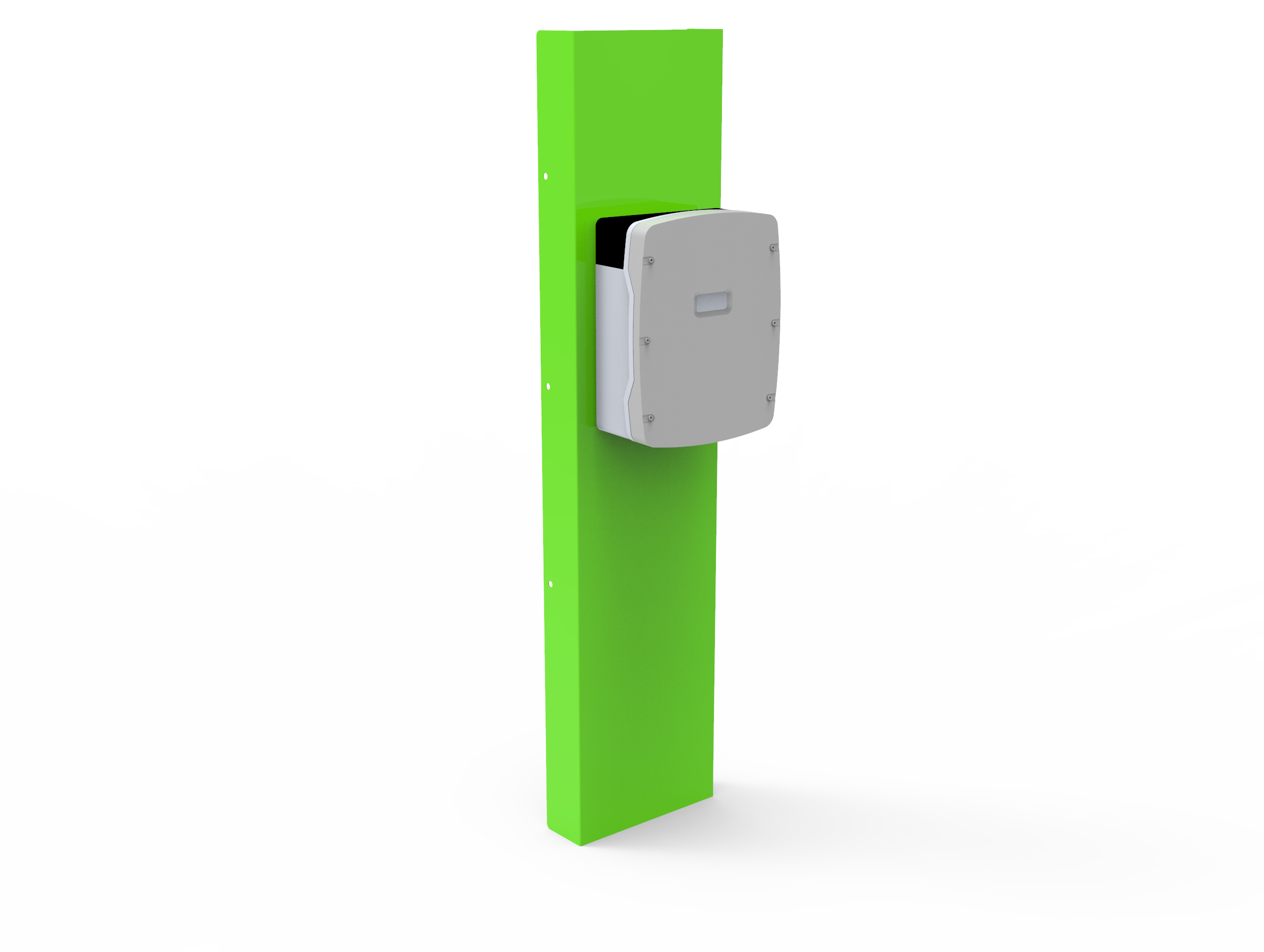 SureRaX™ Electrical and Inverter Mounting
SureRaX™ Are a specialized version of Wraps™ created specifically for electrical and inverter mounting needs.  These Wraps™ are typically placed on the last column of the structure, or wherever an inverter needs to be placed if the table is broken into multiple strings.  SureRaX™ can accommodate any commercially available inverter.  At time of signing inverter specification will be confirmed.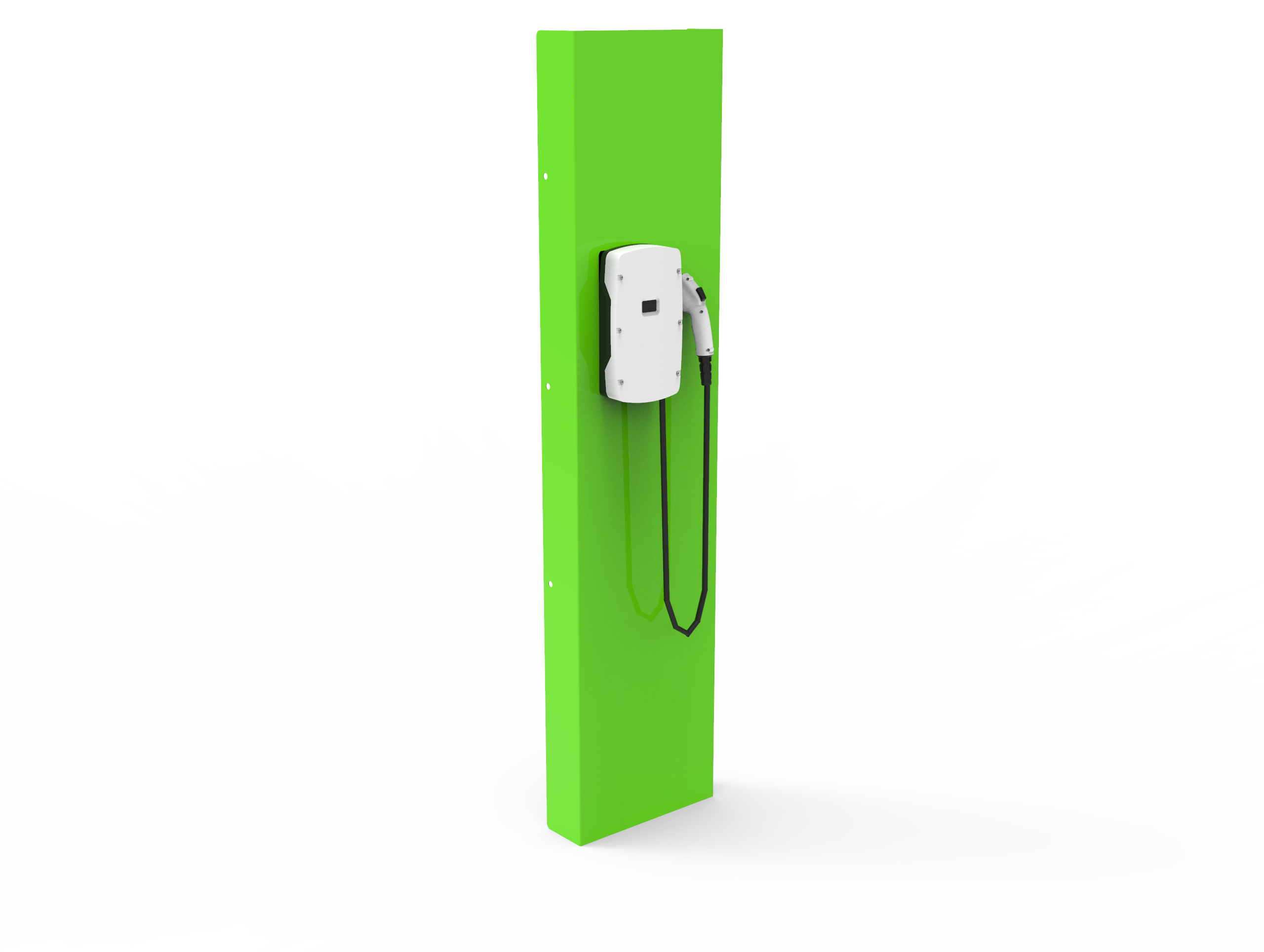 EV-RaX™ EV Charging Stations
EV-RaX™ are a specialized version of Wraps™ designed to support and manage EV charging equipment.  With the use of EV-RaX™ chargers are placed closer to the vehicles that need them, removing the need of having standalone charging equipment.  When EV-RaX™ are implemented a cleaner, less invasive installation results, that is optimized for EV owners and users.  EV-RaX™ accommodate most big name EV Chargers.  Equipment will be confirmed at time of signing.
GaskeX™ is Kern Solar Structures' solution for water-proofing.  It is a single sided foam tape that is applied to a single side of the module frame.  When installed the GaskeX™ strip replaces the typical gap present for module spacing, creating a singular, near watertight surface between modules and SpeedRax™.  Because of the nature of the foam, GaskeX™ still allows for module movement and expansion due to heat, all while maintaining the seal.
Typically any leakage is led off and managed by the SpeedRax™ due to their profile.  The canopy is only near water tight since most PV modules themselves are not water tight and leak where the frame and glass meet.
It is easiest installed onto the modules (all excluding the last one in the row) while they are still stacked on the pallet, and easily accessible on the ground.
The list of accessories doesn't stop at coatings and Wraps™.  The need for unique architectural offerings as well as growing security concerns have driven implementation and utilization of systems that are not commonplace in carport structures.  This is a list of additional accessories and customization offerings that Kern Solar Structures can include in a Solar CarPorT™ design.
Security Cameras & Systems
Extended Clearance Heights
Parking Monitoring Systems
WATER/Snow/Ice Management Systems