The Resi-PorT™ from Kern Solar Structures is the first standardized residential carport kit available from a commercial structure provider.  The Resi-PorT™ is designed to provide homeowners with additional, well designed options that previously had a high barrier to entry.
Constructed from hollow structural steel tubing and high strength aluminum extrusions, this structure is durable with a long projected lifetime, designed to outlast the PV modules it supports.  It features Kern Solar Structures' proprietary racking system, the Solar Speed RaX™.  Designed for quick and easy installation, the Resi-PorT™ is an effective solution for any residential installation.
Currently this structure is pre-engineered and predesigned to meet conditions required for the State of California, with more pre-engineered packages for other locations in development.  When an order is placed, the engineering package will be generated in as little as a day, with a memo of application provided.  This provides solar installers with a quick and easy solution to increase the effectiveness and capability of their residential division.
For more info regarding the Resi-PorT™ please contact a Kern Solar Structures representative.
The Resi-PorT™ has three standard canopy configurations.  These configurations are all available in the standard Resi-PorT™ kit, and can be utilized in order to maximize energy production, fit a desired aesthetic look, or both.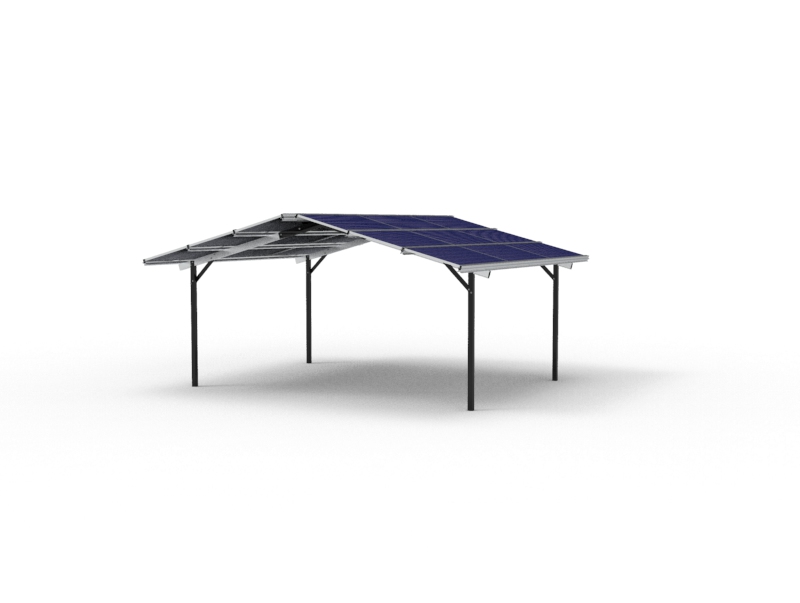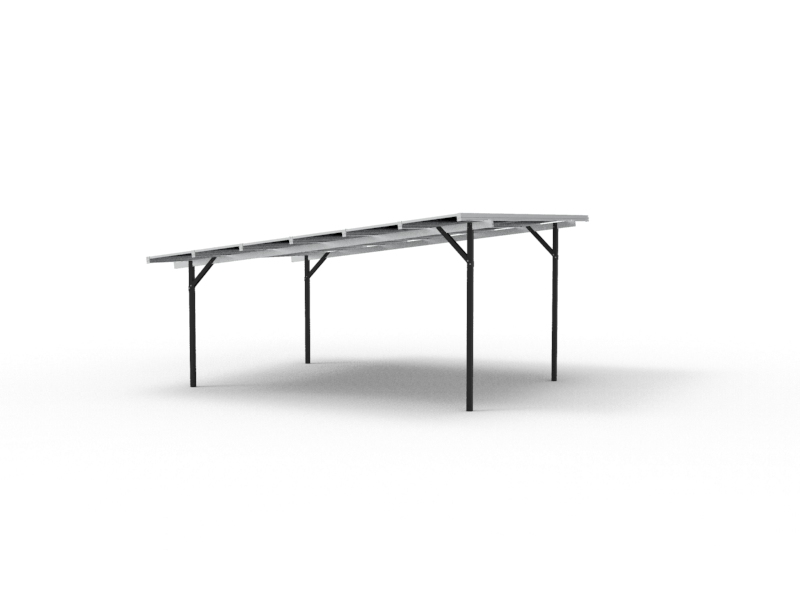 Resi-PorT™ Plateau S Kits are currently available through distributors.  In order to purchase Resi-PorT™ kits please contact a listed distributor.
1075 Farmhouse Ln
San Luis Obispo, CA 93401
If interested in becoming a distributor for Resi-PorT™ kits please complete the form below!
Residential Solar Simplified
The Resi-PorT™ aims to solve two main issues for residential solar buyers.  The lack of usable rooftop space, and the availability of a standard residential carport option.
Due to the designs of houses, their orientations, and surrounding obstructions, there is a large amount of roof space that is often unusable for many residential solar buyers.  this means that in most of these cases, power generation goals are not met, and the system is not being utilized as it should.  To overcome this, either additional structures are looked at, such as ground mount installations, or the buyer has to deal with the shortcoming. Most homeowners don't have the space to throw away for a small utility installation, and they don't want to look at it.
By using a value added structure, in this case a residential carport structure, the home owner can avoid typical utility solutions, achieve their power generation goals, and have value added shade covered square footage.
Due to the Resi-PorT's™ simplified design, it is more than carport.  This structure can be placed anywhere, as it is a free standing structure, and is not dependent on surrounding infrastructure.
The Resi-PorT™ port can be used as a generic shade structure covering a patio, or any other outdoor area, creating more usable shaded space for the homeowner.