Kern Solar Structures Long-span Carport is the ideal solution where power generation is the primary goal, and a large single area needs to be covered. The Long-span solution excels in cases where the extra square footage that is typically uncovered, such as drive aisles, is valuable space when trying to meet power generation goals. When utilizing a Long-span structure, spans upwards of 80' can be achieved for a single structure, allowing for more than 20% additional coverage in some cases. While most jobs do not require a structure as large and complex as a long span, there are some cases where a long span is the best option.  By offering a long span solution, Kern Solar Structures makes sure that power generation goals are always covered.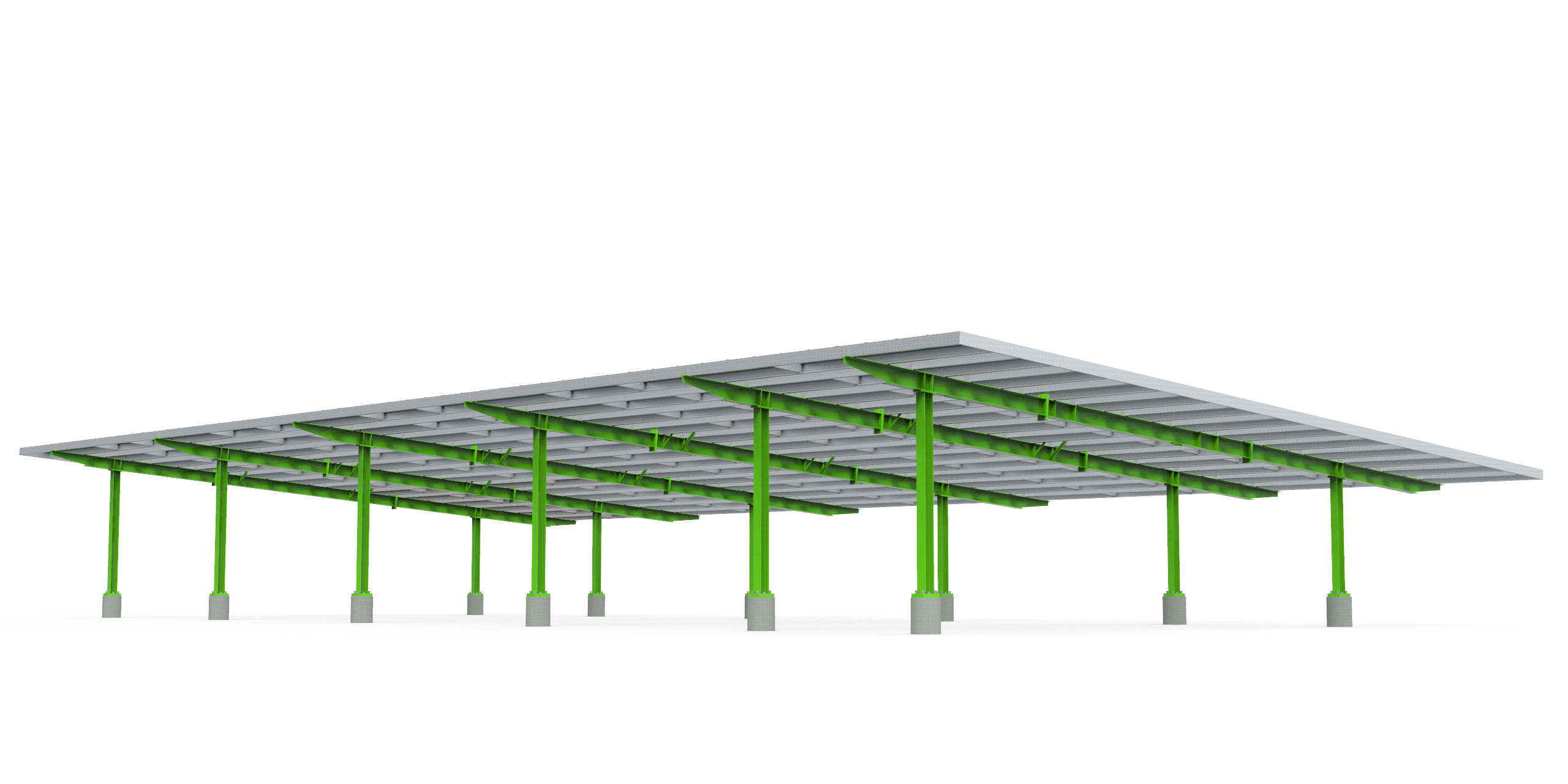 Kern Solar Structures' Long-span Carport features either cold rolled purlins or pre-drilled mounts for tracker systems.  These three module securement options allow for the Long-span Carport to fit the requirements for any power generation goal, and adaptable meet any customer and installation objectives.
Kern Solar Structures' Long-span is custom designed to meet the exact requirements for every job.  If the typical solar carport orientation cannot fulfill the requirements for a job, please contact a Kern Solar Structures Representative to receive more information and receive a quote for your project.
Long-span designs include a full engineering package delivered after signing of the PO.  Due to the custom nature of these projects, the engineering process may take anywhere from 5-7 weeks after signing.